Youth pastors are notorious for doing and saying dumb stuff.
Top 5 Things Youth Pastors Do:
Eat really unhealthy
The youth pastor schedule is not ideal for eating healthy.  We eat what kids love to eat– pizza, hamburgers, fries, corn dogs, tatter tots, and ice cream.  Read more…

NIV Zechariah 7:6 And when you were eating and drinking, were you not just feasting for yourselves?
Proverbs 3:7-8  7 Do not be wise in your own eyes; fear the LORD and shun evil.  8 This will bring health to your body and nourishment to your bones.
Don't Read Our Bible

I have this theory:  the younger the youth pastor, the less they ACTUALLY read their Bible.  Why?  Us young youth pastors think we know it all. We have read the latest and coolest books about the church so we think we have something new to say about the Bible. We only read our Bible when we need to create a sermon.  Very rarely do we just read it for ourselves.   Honestly how many of us actually carry around a physical Bible?  No an Iphone Bible app does not count.
NIV 2 Timothy 3:16 All Scripture is God-breathed and is useful for teaching, rebuking, correcting and training in righteousness,
Become too culturally relevant and complacent
I am all about contextualization but our relevance needs boundaries.  It is troubling when youth pastors devote more time, energy, and resources to their image than to their theology.  I am very guilty of this. I think being in the same culture or context is extremely helpful but  can lead to a dangerous place of complacency. It is imperative we realize that the Kingdom of God's values are counter-cultural. This is why Ignatius the Ultimate Youth Pastor is so brilliant.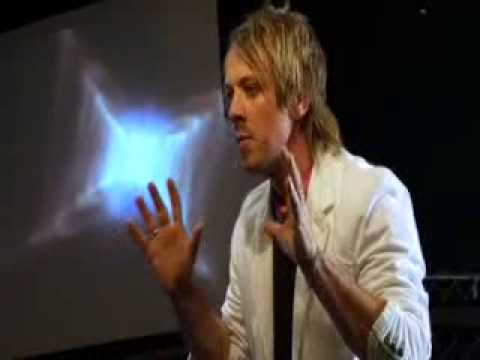 At some level all youth pastors do something Ignatius does. 

Don't study enough
Technology is a beautiful thing, however we live in a wiki world.  If we want to know something, we can find an answer in 15 seconds.  We go right to google.com and believe Wikipedia is a valid and reputable source.  Actually reading a book and going to a library is a foreign concept.  If we need a youth sermon, we google "youth sermon".  Here is an idea… actually read your Bible, use commentaries, and ask the holy spirit to speak to you.  In many ways, technology has made youth ministry and youth pastors homogeneous.
NIV Ezra 7:10 For Ezra had devoted himself to the study and observance of the Law of the LORD, and to teaching its decrees and laws in Israel.
NIV Nehemiah 8:8 They read from the Book of the Law of God, making it clear  and giving the meaning so that the people could understand what was being read.
Take ourselves way too seriously…
How many hours in our weeks do we try to  justify our actions, behaviors, decisions, and theology in church land?  Youth pastors are already at a disadvantage position in the church hierarchy.  If a parent complains about us, it takes us 2 weeks to get over it.  There is a real power in laughing it off.  Make fun of yourself and your stupid mistakes.  Talk a lot about your failures and idiotic tendencies.  My point:  We cannot take ourselves too seriously, but it is imperative to take God's work very seriously.  We have nothing to prove to anyone.  We constantly need to be growing a thicker skin and laugh a lot.  Read More…
NIV Galatians 1:10 Am I now trying to win the approval of men, or of God? Or am I trying to please men? If I were still trying to please men, I would not be a servant of Christ.
NIV 1 Thessalonians 2:4 On the contrary, we speak as men approved by God to be entrusted with the gospel. We are not trying to please men but God, who tests our hearts.
NIV 2 Corinthians 5:13 If we are out of our mind, it is for the sake of God; if we are in our right mind, it is for you.
NIV Proverbs 14:13 Even in laughter the heart may ache, and joy may end in grief.