According to Bobby Clinton from Fuller Theological Seminary, only 30% of leaders last….
Why do youth pastors tend to leave churches? Youth pastors…
*burned up– exhausted physically and spiritually
*run out– get fired because senior leadership does not like you
For Example: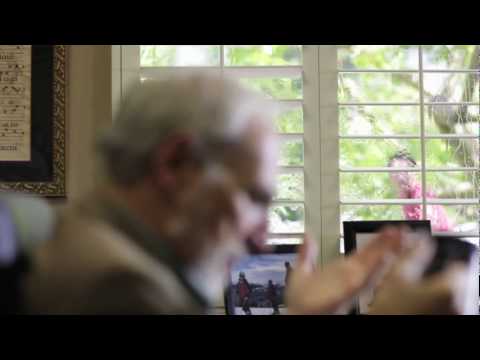 *given up– lost heart and motivation for youth ministry.  youth ministry seems like a job rather than a call.
*eaten up– conflicting church leadership values and conflicts with staff
*dried up– no evidence of fruit in youth ministry and students seem spiritually dry
*Flaked out– ministry gets to hard and youth pastors bail or get extremely lazy
*sold out– give up on "the church" and lean to liberal theology to solve all of their problems
*sinned out— committed a sin that caused them to step down i.e embezzlement and affairs
*financed out—  not getting paid enough and cannot provide for the family
How can youth pastors or youth leaders lead well when the odds are against us?
NIV Acts 20:24 However, I consider my life worth nothing to me, if only I may finish the race and complete the task the Lord Jesus has given me– the task of testifying to the gospel of God's grace
1.  Personal time with Jesus
Ministry flows out of our relationship with Jesus. God has given His chosen leaders to lead with His power (Acts 1.9).  Youth pastors need to intentionally carve time out so they can spend a lot of time with Jesus so He can empower us to do the work of the ministry.
2.  Find and Exude Passion
If you enjoy what you do, it should show.  And no you don't have to be an extrovert in order to demonstrate  excitement about ministry.   Dave Kraft thinks "Passion will have more of an impact than personality."  What in ministry makes you tick?  I am not talking about drumming up some fake emotional energy to get kids superficially excited about Jesus.  My worry is that many youth pastors don't have a fire about equipping a youth generation that can and will change the world.
"The most powerful weapon on earth is the human soul on fire."  – Field Marshal Ferdinand Foch
Passion gives you a sense of excitement about the direction of your youth ministry.
NIV 2 Corinthians 4:1 Therefore, since through God's mercy we have this ministry, we do not lose heart.
3.  Know Your Priorities
What are your theological and ministry of philosophy priorities?  Reggie Joiner argues that doing less will enable you to do more.  Knowing your priorities will protect and combat "other" good ideas about how to do youth ministry.  Priorities give clarity to why you do youth ministry the way you do.  They also verify why God has selected you to do his work at your particular church right here and now.
4.  Know Your Personality, Call, and Gifting
Take a few personality tests.  My two favorite: Strengths Finder and Myers Briggs.    Have a written down statement that articulates the reason for your being.  Know your call so when things get tough you are reminded of why you are doing youth ministry even though it may seem like babysitting and your senior pastor is a dufus.  What are some spiritual gifts that leaders in the church have affirmed?  Remember, all gifts are from the Lord.  What type of ministry things do you tend to excel at?  Speaking?  Study? Execution?  Building programs? Sheparding?  Discipleship?  Evangelism?
NIV Ephesians 2:10 For we are God's workmanship, created in Christ Jesus to do good works, which God prepared in advance for us to do.
5.  Find A Steady Tempo
I tend to bulldoze things.  I like craziness and actually do my best work in chaos.  Although there is a reason why God rested.  We were wired to take a break and turn off the system.  Youth pastors need to find time to relax, retreat, reflect, recharge, read, record, and do more reflecting.  The youth pastorate whether you like it or not goes at a fast pace.  If youth pastors don't know how to stop, youth ministry will kill your soul, family, and faith.   Dave Kraft in Leaders Who Last suggests leaders should 1.  take a full day off, 2. plan a full day alone for a spiritual retreat on a monthly basis, 3.  Make sure to have fun each week and do a lot of things that make you laugh, 4.  limit the number of evenings I am not at home, and 5. Go to conferences (like NYWC, or Simply Youth Ministry Conference).
** I heavily consulted four sources in this post:
Kraft, Dave.  Leaders Who Last.
Trump, Donald.  Think Big and Make It Happen In Business and Life.
Clinton, Robert.  Making of  a Leader.
Seven Practices of Effective Ministry.